28 August 2020
PREVIOUS POST
NEXT POST
Spurring Economic Development Through Education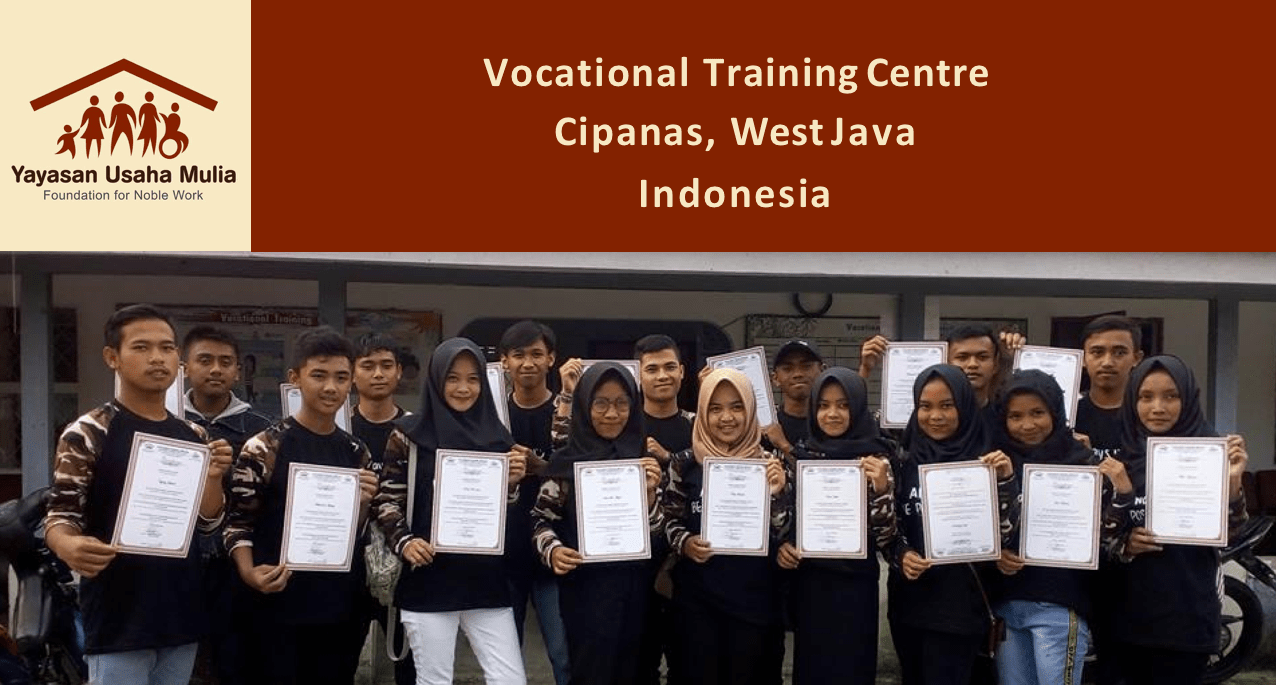 On Thursday, 20 August 2020, 9 am ETD, 8 pm WIB, YUM participated in an activity organized by GlobalGiving called Peer Learning Network. The Peer Learning Network is a monthly webinar in which GlobalGiving nonprofit partners discuss their experiences with a specified topic, and typically one or two nonprofit partners lead the conversation. The theme of this webinar is Spurring Economic Development Through Education, presented by two keynote speakers, namely, Yolanda Utami Nilasari (Program Development and Donor Relations Coordinator, Yayasan Usaha Mulia) and Hildegard (Fundacion Calicanto, Panama). The webinar was attended by 28 participants from various countries such as Italy, Panama, Burundi, US, Nigeria, and others.
Before the speakers talked about their community activities, the host invited the participants to explain briefly about the educational gap that is happening in their particular community. The responses received were very diverse, one of which was the insufficient facilities in public schools compared to private schools. Public schools are not as good as private schools in providing learning support facilities such as technology which is an important element today. However, to attend private schools requires a large amount of money. Those children from poor communities often do not continue their schooling and prefer to work.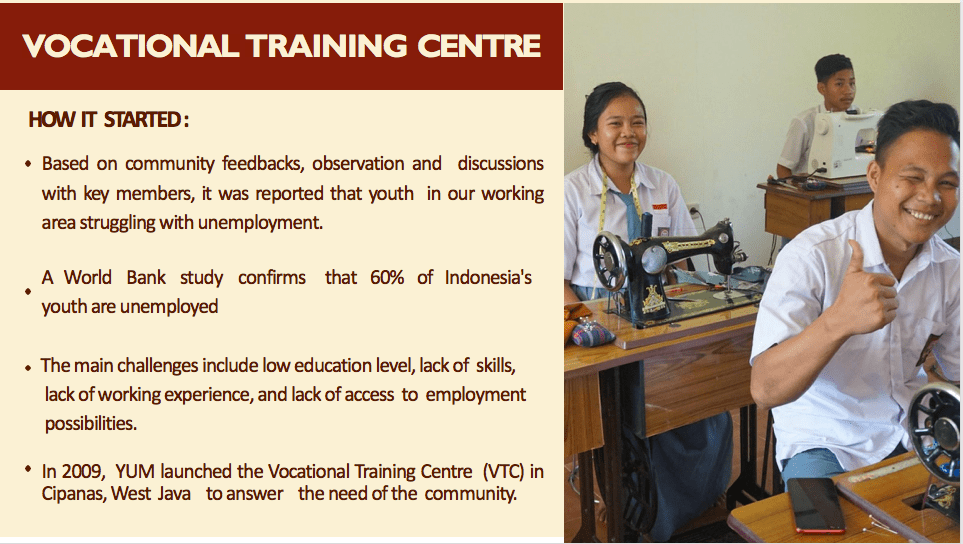 For this reason, the GlobalGiving team invited YUM to speak in this webinar to share our experience in vocational education, especially since the COVID-19 outbreak. In fact, many nonprofits are facing similar constraints as ours and having to fully pause or pivot their regular programs due to the outbreak. The discussion also included the challenges that have come with COVID-19 and how we are responding (and planning for the longer term) within these limitations. In YUM's case for our Vocational Training Centres (VTC) in West Java and Central Kalimantan, even though the courses were temporarily closed and postponed, the VTC staff & teachers remained in communication with the students and have distributed hygiene kits to ensure the students' safety and good health.
During the presentation, Yolanda started by introducing all the participants to YUM's work and then went into more details about the VTC: how it started, our students and their educational needs, skills that we offer, how we create buy-in and community trust, what we are doing during the pandemic, our current challenges and finally, our future plan. One particularly interesting topic discussed during the webinar was how YUM engages people with our vocational education programs and ensures the students' interest. To answer the first question, YUM collaborates with local schools to promote our courses as well as with local businesses to ensure that the knowledge and skills that are provided in the VTC programs are updated with the requirements in the workplace. As for ensuring students' interest, questionnaires are distributed before and after the courses to be filled in by the participants so they may give us feedback such as their goal in following the course so that these objectives can be achieved.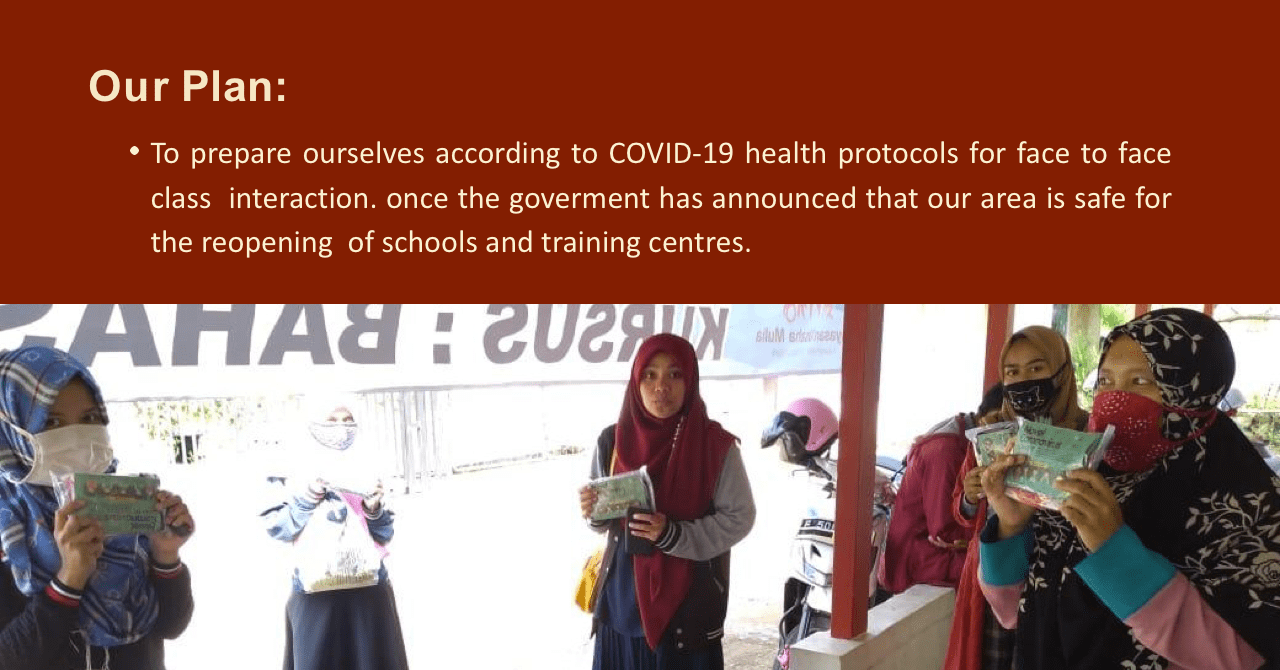 For more information about the project page on GlobalGiving and if you are interested in supporting and donating to this project, go to the following link: Provide Skills for Indonesian Unemployed Youth