19 May 2023
PREVIOUS POST
NEXT POST
What have our farmers been up to at the Cipanas organic farm?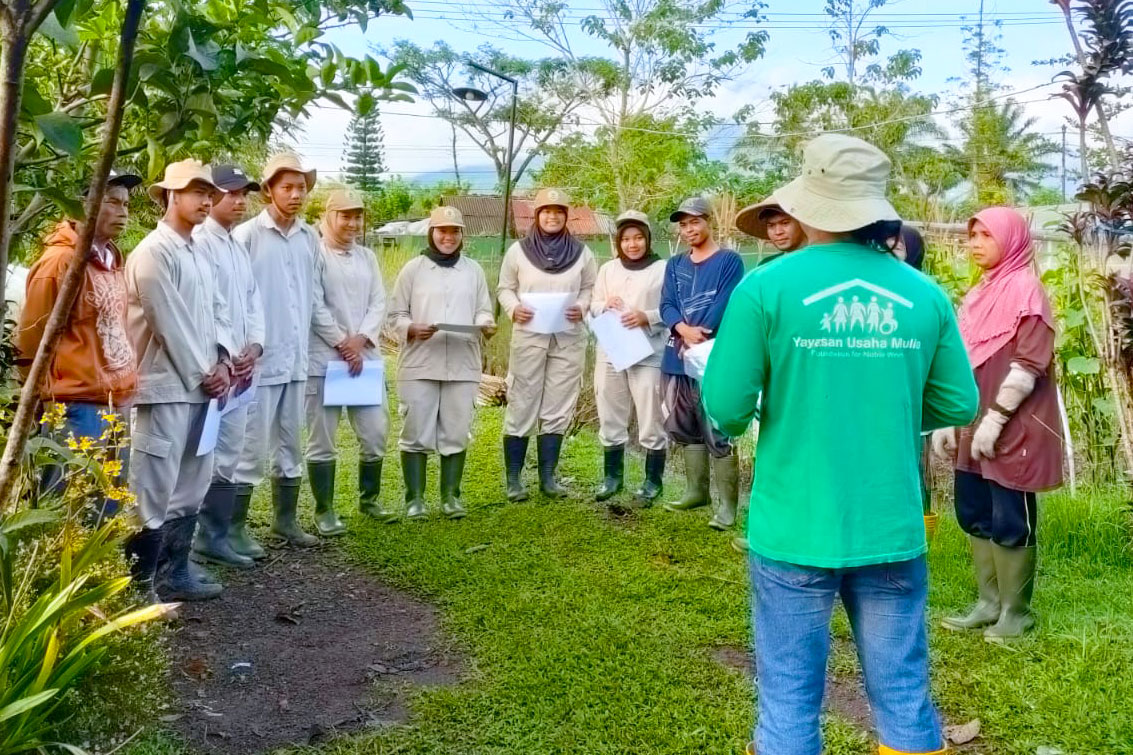 Nearly halfway into 2023, the farmers at YUM's organic farm in Cipanas, West Java have made significant progress that contributes to the growth of the farm by increasing their skills and knowledge in organic farming.
As the farm continues to receive enthusiastic young farmers from nearby schools, our farmers are equipped with the ability to nurture and develop these young farmers to become confident and competent young farmers who have the advantage to go into the world and seek employment for themselves.
Partnerships and knowledge updates.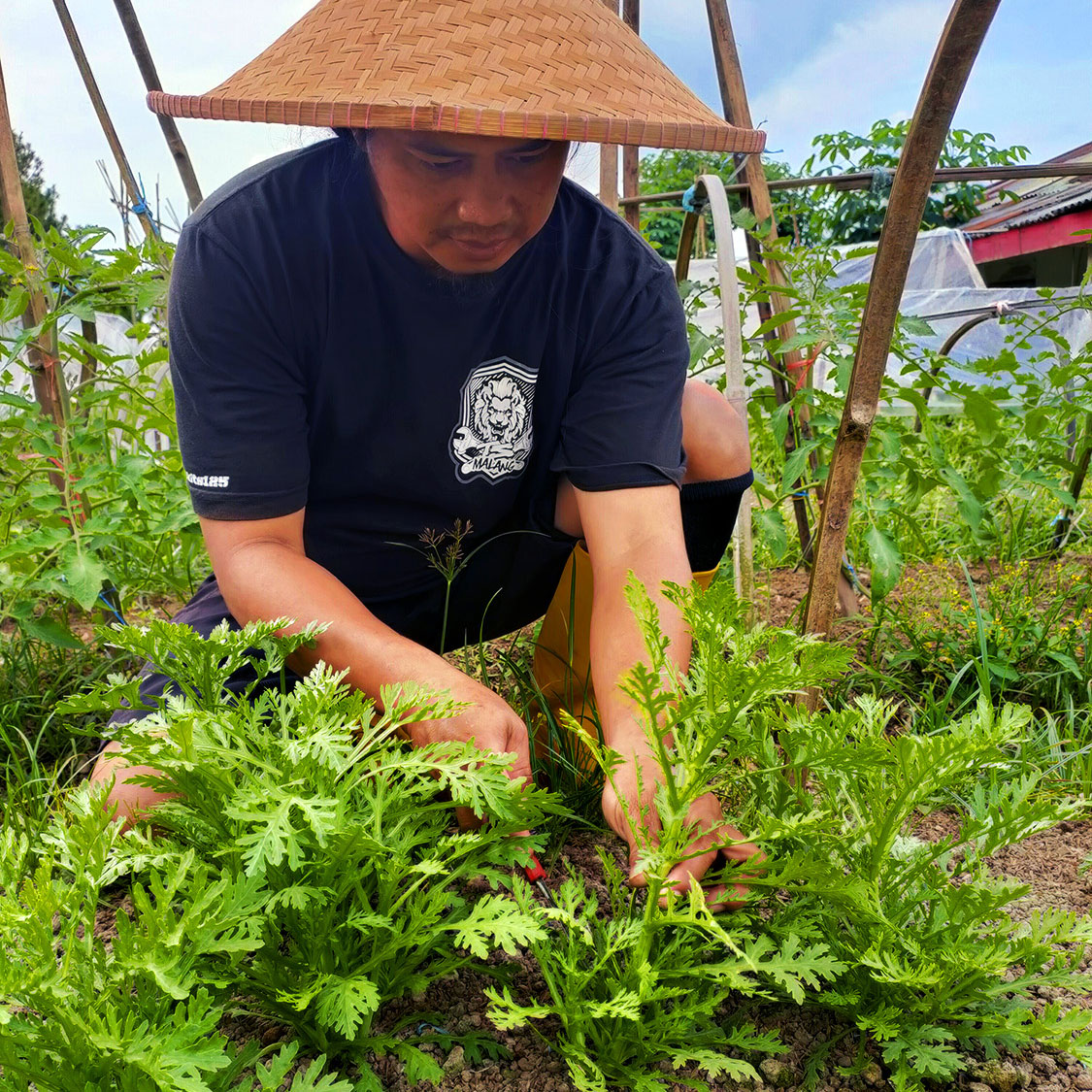 One of the ways our farmers continue to develop their expertise is through partnerships. Recently, our farm partnered with BINA DESA, a foundation that accommodates organic farming education activities and apprenticeship programs to Japan. Currently, the activities are focused on growing seedlings and cultivation of typical Japanese vegetables. Additionally, the partnership opens up opportunities to young farmers and local farmers to gain unique knowledge and experience about typical Japanese vegetables. And who knows, one day, one of them might be lucky enough to land an apprenticeship to Japan.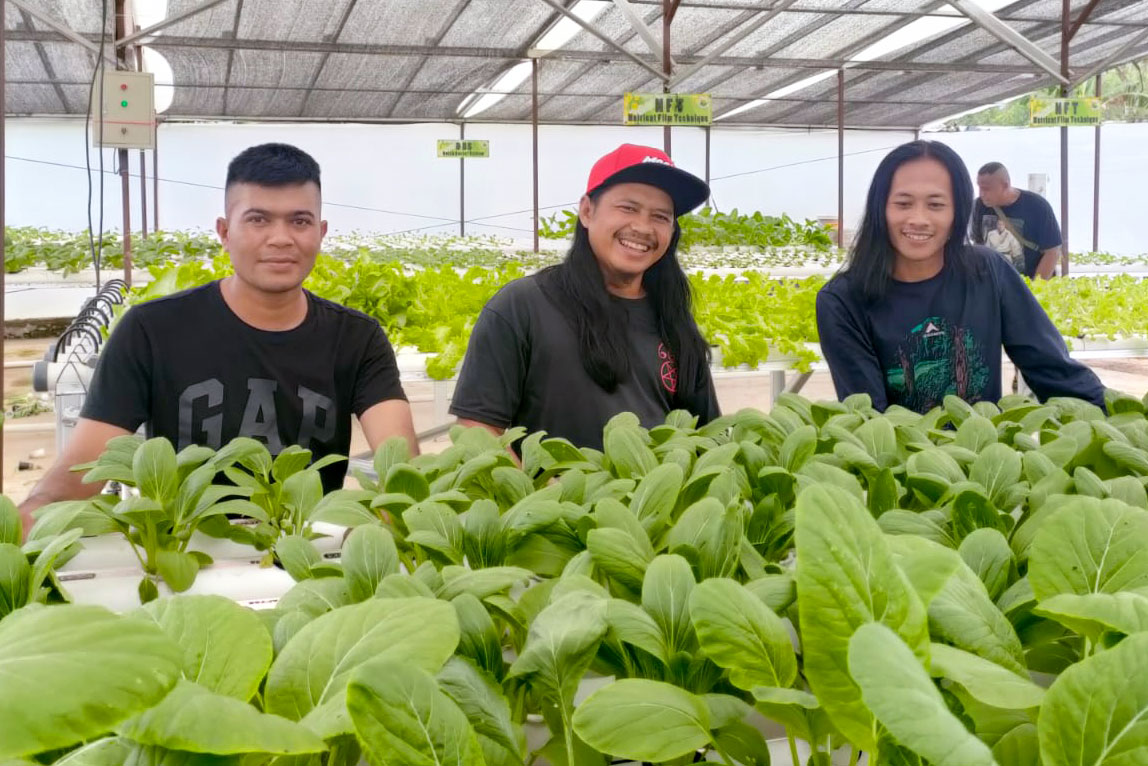 Aside from partnerships, our farmers also build relationships with other organic farms. Recently, Kang Oleh (organic farm coordinator) accompanied by Rokhani (nursery coordinator), and Anwar (planting expert) visited The Learning Farm, owned by Yayasan Karang Widya, where they had a sharing session on how to improve the quality and quantity of harvest. There, they learned different techniques like how to create effective beds at the farm, to aquaponics techniques that utilizes fish. The farmers keep learning and increasing their knowledge on how to cultivate the best quality organic produce sustainably.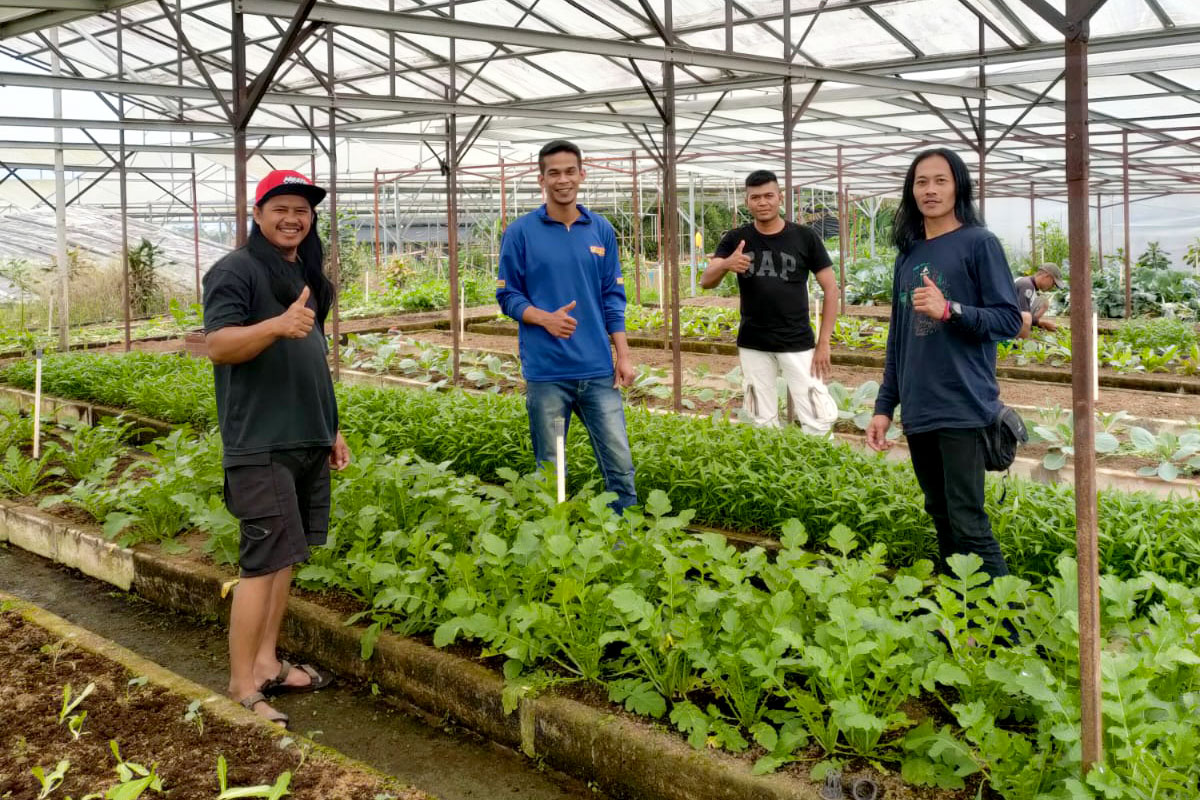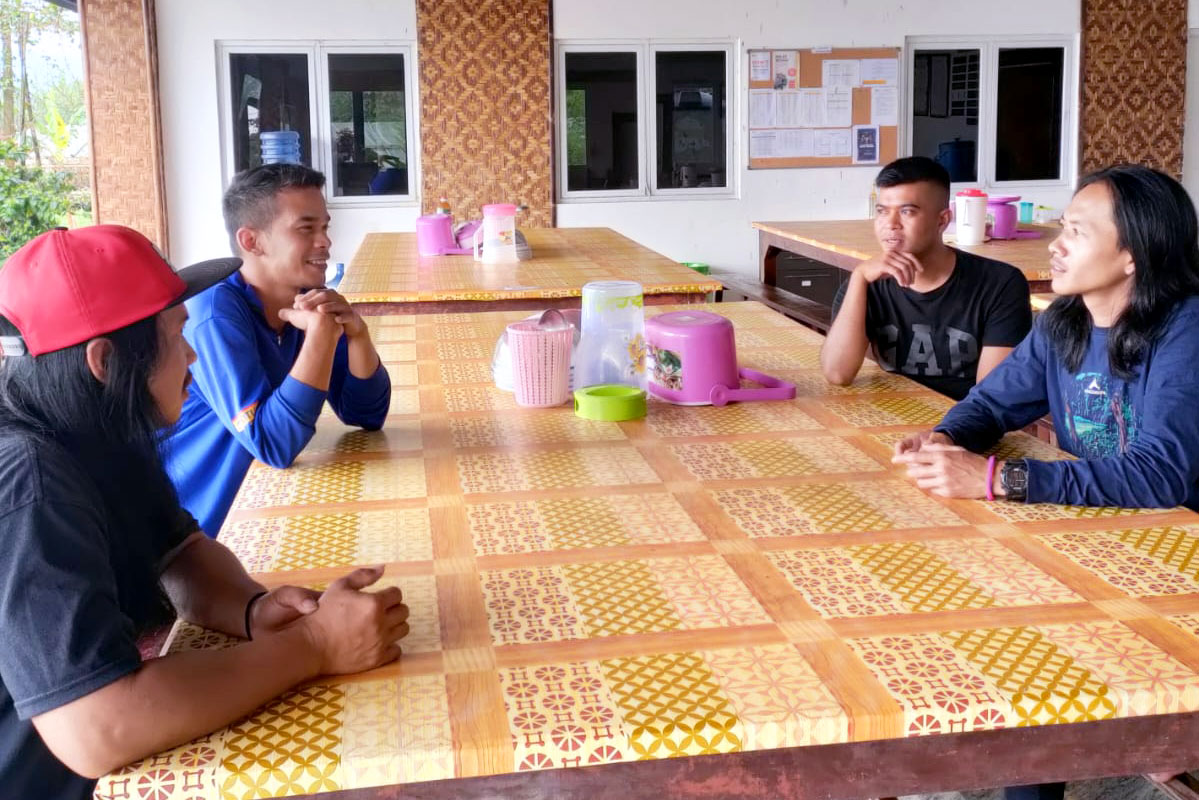 The growth of a young farmer: Anwar's story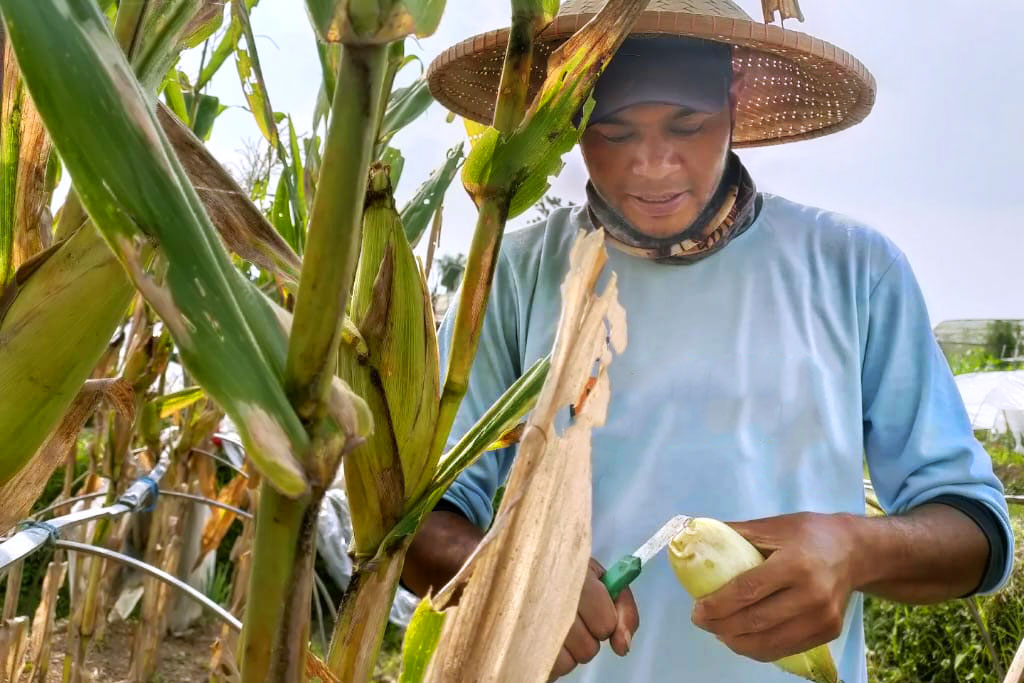 One of the most important and thrilling experiences at the organic farm is when we see significant growth in one of our local farmers. While everyone at the farm has grown, one of the most notable growth is seen in Anwar. In 2018, Anwar started as a daily farm worker whose job was to cultivate the land which includes hoeing and leveling the land. We quickly discovered how hardworking and open to learning he is.
Fast forward to today, Anwar is now an expert in planting and harvesting vegetables. His knowledge gained significantly throughout the 5 years he has been working at the farm that he is able to contribute in teaching whenever there are workshops at the farm.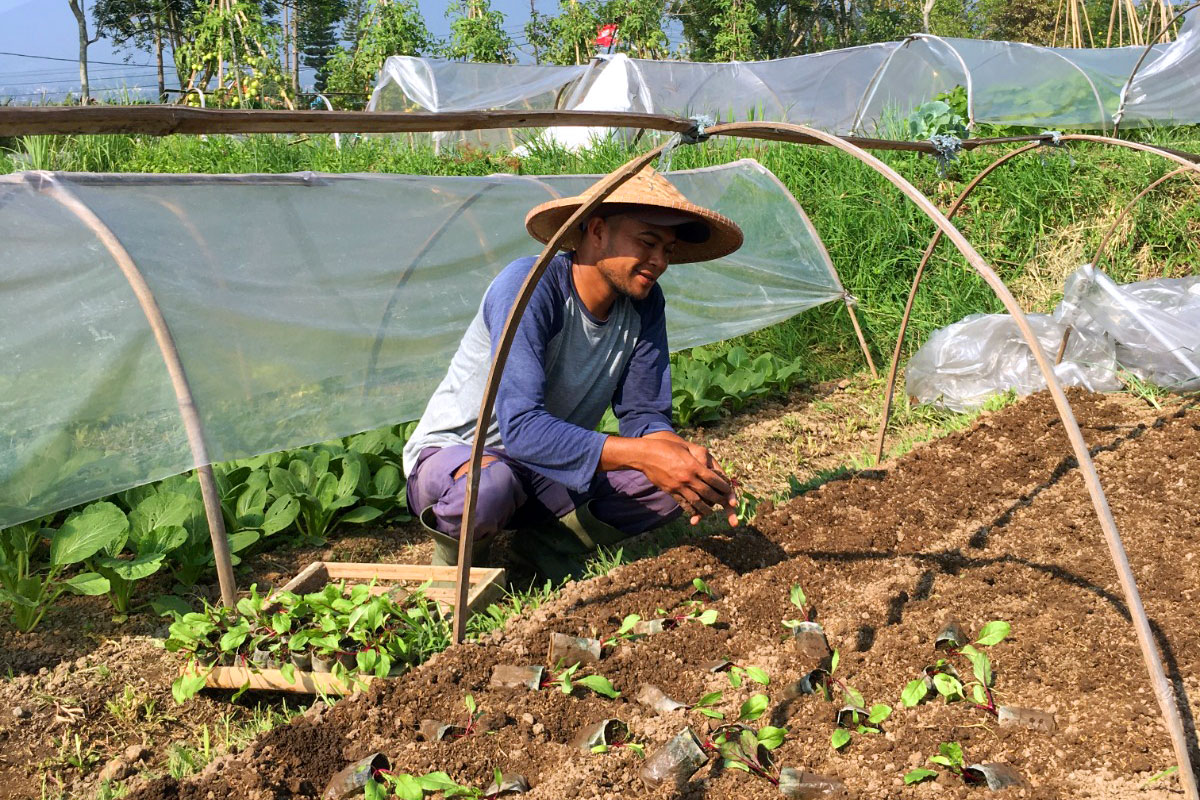 Being able to continue to support the community is what the organic farm is all about. We're grateful for the generous contributions of our donors and eager to see what the future holds for everyone involved at the farm!